Why mopping floors is being left behind
You've got to admit, post COVID-19 has got us all thinking a lot more about hygiene and building cleaning, not just the visual element either. The cleanliness in your environment is very important. Everything from the communal receptions, office atrium areas right down to the washrooms including all the other zones and areas that exist in your premises and within in the facilities industry.
Whilst we all think about all the above we are also thinking about what methods the cleaning contractor adopts to ensure the flooring, amongst many other areas, adopts to ensure your building cleans are satisfactory. Both cleaning and protecting your very flooring is a must no?
S&M have been looking into the different methodology and techniques used to clean floors as part of our building management services.
The damp and wet mopping method
Changing the cleaning solution and water use age.
The cleaning chemical solution in your mop bucket should not be visibly soiled and darkened. If operatives are using dirty water to mop the floors, they will not achieve any cleaner results than the water used to clean it is. The cleaning solution used in floor cleaning should be changed often, as soon as it becomes visibly dirty in fact. This ensures a clean solution is applied to the floor, making it more effective and resulting in a deeper floor clean, giving a lasting result until the next clean.
Many cleaners may get taught the above but this isn't always practical. Also as a guide, it is suggested cleaners should change the bucket of cleaning solution as often as every 2-3 square meters, depending on how soiled the floor is. Post COVID-19 this is ever more important than ever.
This will be required further more so as we approach the Autumn and Winter Months now until Spring 2021.
The a huge amount amount of water to be used on a floor, on merely a 10m2 area that could be anything up to 15-25 Litres of water per clean.
Just think how much water your cleaning contractor is/should be using in your building per week for 1 floor alone. Based on the recommended, it should be up to 125L. However, for speed and effective contract completion many are probably cleaning your building floors with the same 5L bucket of water, spreading the dirt and making it even dirtier.  Subsequently you may then get charged for a periodic clean every so often, all because the wrong methods are being used that are unsustainable and quite simply old school, dated, unhygienic and would not mitigate the risk of not spreading the coronavirus.
S&M cleaning, working with the latest in floor cleaning technology, offers an innovative answer to the outdated approach of floor cleaning with a mop and bucket.  It addition to a superior clean it supports corporate social responsibility.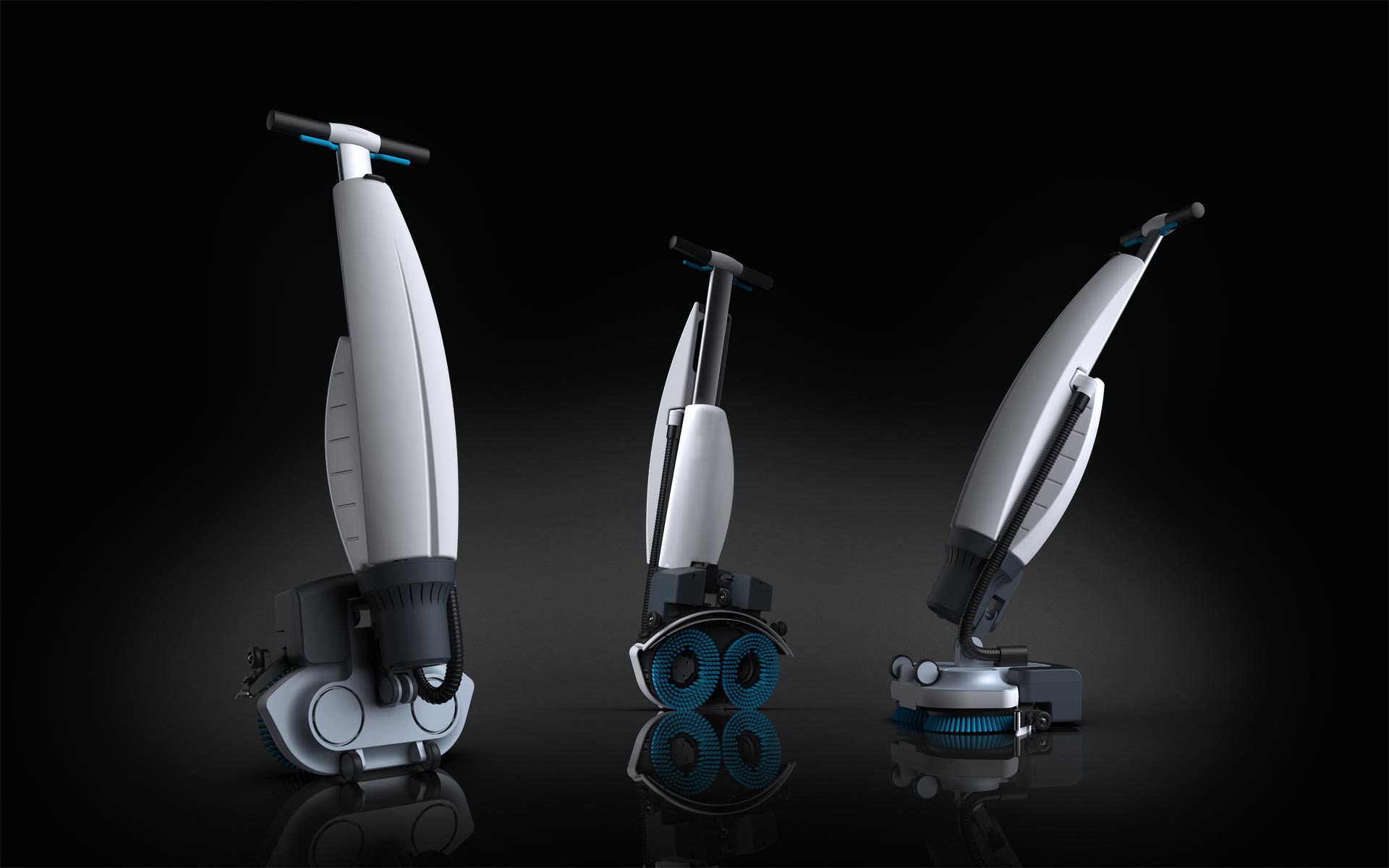 ITeam's I-mop
We have researched many of the floor scrubber dryer's available on the market and found the i-mop lite, i-mop XL and i-mop XXL range to be the one that scores highly each time.
For this i-mop review, we used the machine for our requirements (a large reception area and office corridors). By comparing the i-mop against a standard mop and bucket in what we called a standard walk-behind scrubber dryer there really was no contest. In terms of efficiency, flexibility and cleaning power it really is a one-horse race with the i-mop coming out as a true contender for the title of best hard floor cleaning machine.
Not only did we find this machine stopped us from having to carry around dirty water but it also stopped us from having to re-arrange the layout of the area we were cleaning as the i-mop smoothly cleaned under tables and fixtures and along the side of the wall.
Once cleaning is complete, it also dismantles quickly and easily to enable access for cleaning the machine down and to store away in a small cupboard. We only thing we have been wondering about the i-mop range is 'Why was this not brought to market sooner'!